The 37th AIAA/IEEE Digital Avionics Systems Conference (DASC) was held successfully at the London Imperial College and the Ibis London Earl's Court Hotel from September 23rd to 27th, hosted by AIAA/IEEE and sponsored by NASA, BOEING, Mentor Graphics Corporation and many other internationally renowned companies. The theme of the conference is "Intelligent Automation and Autonomy for a safe and secure Air Transport System", which gathered together hundreds of experts and scholars in avionics field across the world.
With three papers selected, two members of our group, Fang He and Yuqian Wu attended the conference and made the presentations respectively. At the first day of the conference, Dr. He delivered a speech titled "Aircraft Mass Estimation using Quick Access Recorder Data ".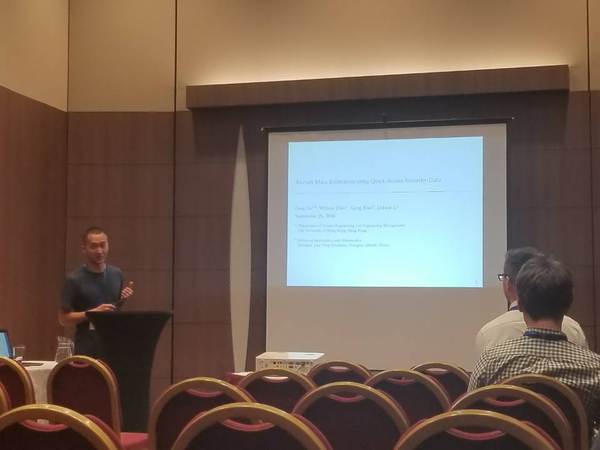 At the second day, Yuqian Wu made an oral presentation titled "Research on Safety Analysis Method of Functional Integrated Avionics Systems" and exhibited a poster of the paper in the meanwhile.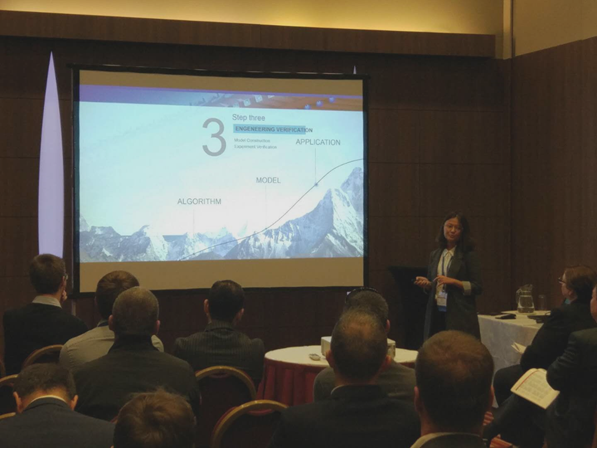 After the conference Yuqian Wu won the award of "Best Undergraduate Student Paper" and "Best Poster".