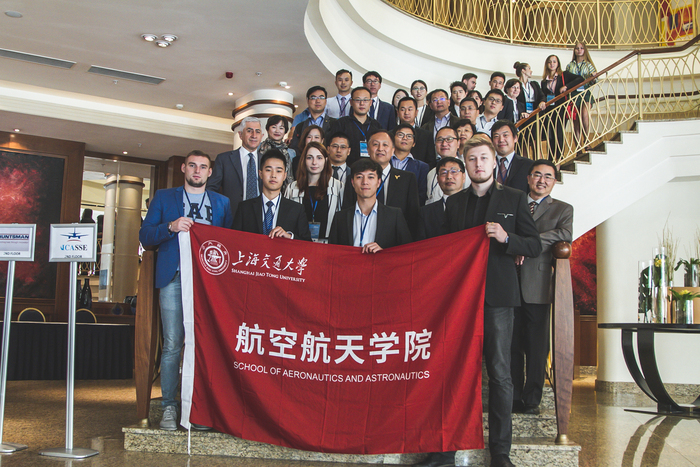 From July 31 to August 2, 2018, the 2nd International Conference on Aerospace System Science and Engineering (ICASSE 2018) was successfully held in Moscow, Russia. The conference was hosted by the School of Aeronautics and Astronautics of Shanghai Jiao Tong University and the Moscow Aviation Academy. With the theme of "System Science and AerospaceInnovation", the conference consists of four chapters: system technology, fluid mechanics and propulsion, structural materials, navigation guidance and control, covering the main research directions of aerospace systems.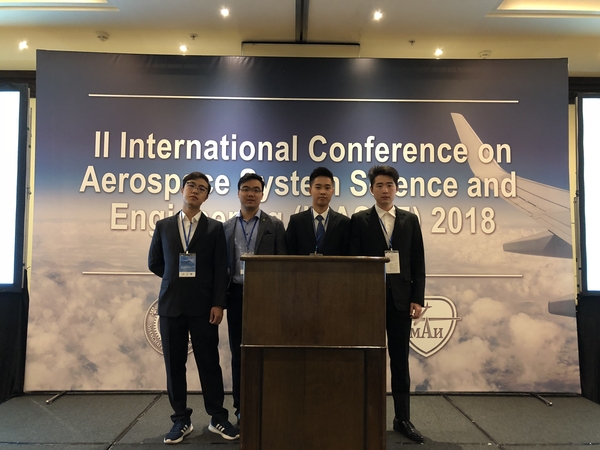 Our group has five papers selected by this meeting, and under the leadership of Dr. Zhang Xingchen, Zhao Junhao, Zhang Qiang and Liu Yibo participated in this international conference together.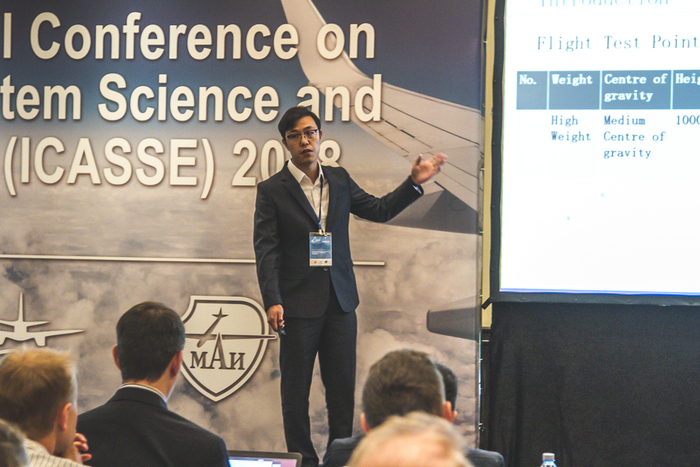 On the first day of the conference, Master Liu Yibo made a presentation titled "A Similarity Comparison Method of Flight Test Points Based on Probabilistic Algorithm".