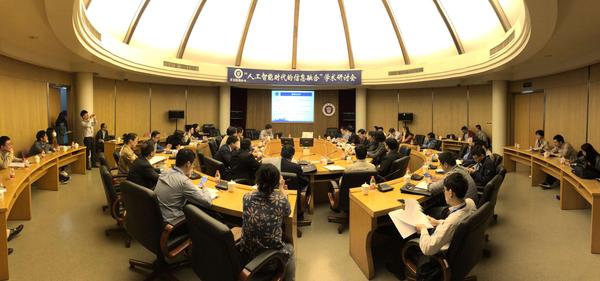 The 308th Eastern Forum of Science and Technology—"Information Fusion in the Era of Artificial Intelligence" was successfully held in Huxing Science and Technology Library in April 20, 2018, Shanghai, which is sponsored by the people' Government of Shanghai, Chinese Academy of Sciences and Chinese Academy of Engineering, organized by Shanghai Jiao Tong University and information fusion branch of Chinese Society of Aeronautics and Astronautics. You He, the Academician of the Chinese Academy of Engineering, acted as the chairman of this forum and delivered a welcome speech. Genke Yang, vice president of Graduate School of Shanghai Jiao Tong University and the leader of organizer, made a speech.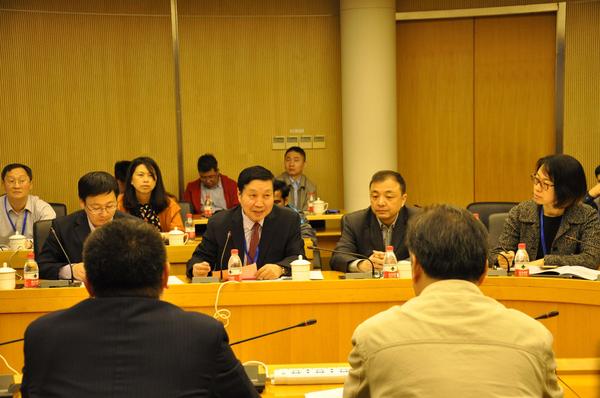 The experts were invited to launch thematic reports on the theme of this forum who are from Shanghai Jiao Tong University, East China Normal University, AVIC, India National Aeronautical Laboratory, the 51th Research Institute of China Electronics Technology Group Corporation and Northwestern Polytechnical University respectively. The purpose of this forum is to invite experts and scholars in the field of information fusion and artificial intelligence at home and abroad to conduct an academic discussion that promote the progress of mutual cooperation and information fusion technology, through introducing artificial intelligence technology into the field of information fusion.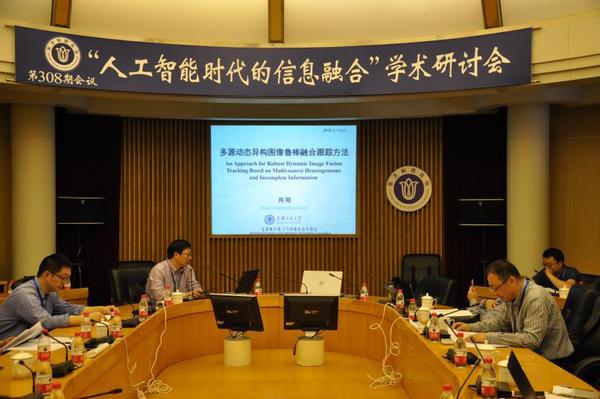 Advanced Avionics and Intelligent Information Laboratory also were present. Especially, our lab leader, vice president of the school of Aeronautics and Astronautics, Prof. Gang Xiao made a report about "Robust Fusion Tracking Method for Multi Source Dynamic Heterogeneous Images". He shared recent achievements in this domain these attendees and gave his insight about heterogeneous image fusion. After that, he pointed out the direction of future development.