The 2019 annual summary report meeting of AAII lab was held successfully
On January 11, 2020, the annual summary report of advanced avionics and intelligent information laboratory (AAII) was successfully held in A216, which is the conference room of the college. The main content of this annual summary report is students' summary of study,work and life in the past year or half, which mainly include four directions: study situation,scientific research project,life emotion and outlook for the next year.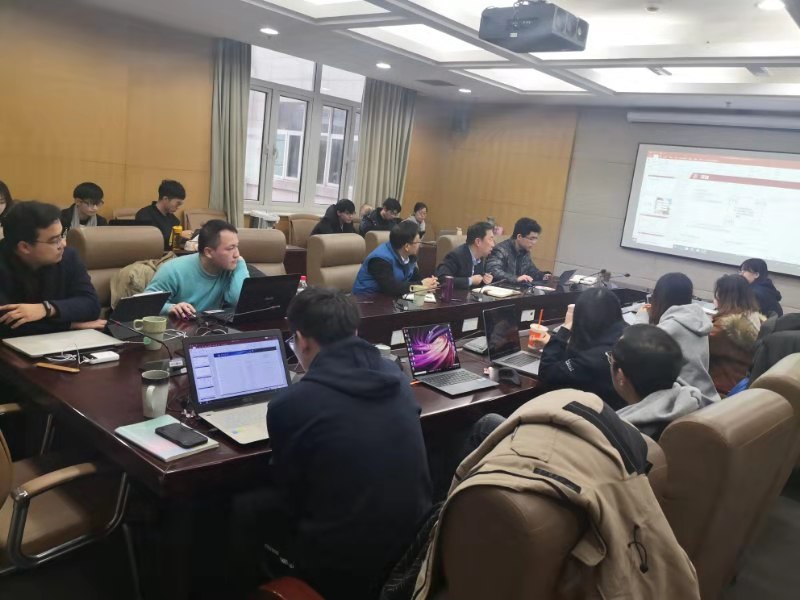 The meeting was chaired by Li Min, the leader of the student organizing committee, and the participants included professors Xiao Gang,professors Wang Guoqing, Wang Miao,Zhang Xingchen, teacher from AAII project group, and teacher Wu ,who belong to the internal management group, and existing members of our research group.
At the meeting, Mr. Xiao made an opening speech and asked the students three questions:
(1) What kind of people does SJTU cultivate and what kind of people do you want to be?
(2) How to do learning?
(3) How to be a person?
Then he made a self-understanding of these three issues: SJTU should train people who can do first-class knowledge, and in the process of cultivating their learning while doing, they must achieve close integration between independent individuals and teams. After that, students will make year-end reports in turn. After each student's report, the teacher made a corresponding comment on the content of the report. For example, teacher advises Dr. Ye Ping try to read carefully and get a goal to find useful books,never be blindly ingested and read in general,have a clear goal and prepare in advance for the coming participate in competitions or meetings.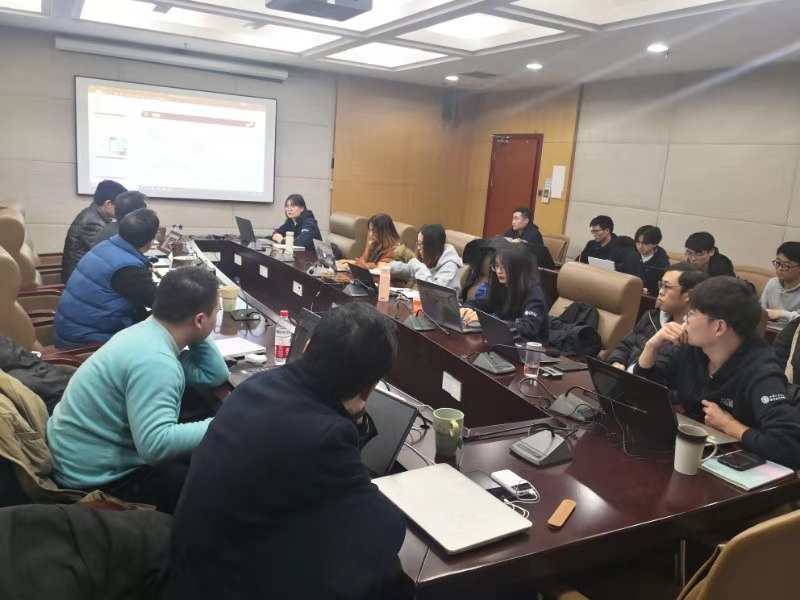 The atmosphere of the report was serious but lively, and the content of the report by the students was wonderful and full. Finally, the teacher of our research group made a summary report and issued a new-year message. The annual summary report ended in a peaceful and happy atmosphere.