From September 7 to 13, 2019, members of the AAII team Liu Xiaoqin, Liu Yibo, and Li Hongyu, led by the mentor Professor Xiao Gang, went to San Diego to attend the 38th DASC conference, and made oral presentations for 7 papers submitted by the AAII team.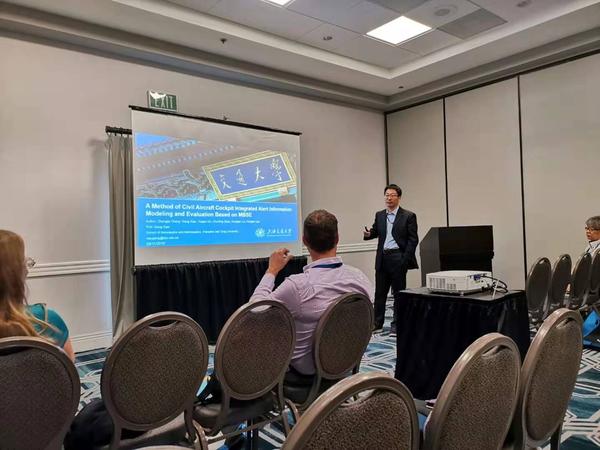 On September 7th, the group of four people departed from Shanghai Pudong Airport then arrived at Los Angeles International Airport. They received a warm reception from COMAC America Company and were invited to visit the company. Afterwards, the two sides held a cordial and friendly meeting, had a heated discussion on the development of the company,the development plan, and the possibility of cooperation with domestic units such as Shanghai Jiao Tong University. Then, the group of four people drove to the conference venue, San Diego. Along the way, they experienced the unique scenery of Southern California.
The conference began on September 8th, US time. The first two days were tutorials arranged by the conference organizers, it was officially started on Tuesday. At the opening ceremony of the conference,the organizers invited a number of senior experts from different institutions around the world to make presentations, including a former pilot of United States Air Force, the leadership of the Boeing Company and the Airbus Company, FAA staff and so on. The content of the report includes the development of technology trends, the assumptions of the next generation of aircraft, the possibility of new modes of transportation, etc. The content is wonderful and impressive.
The graduate student of the AAII, Ding Dongjin, a captain of the Eastern Airlines, joined the team in the United States on Tuesday to attend the conference.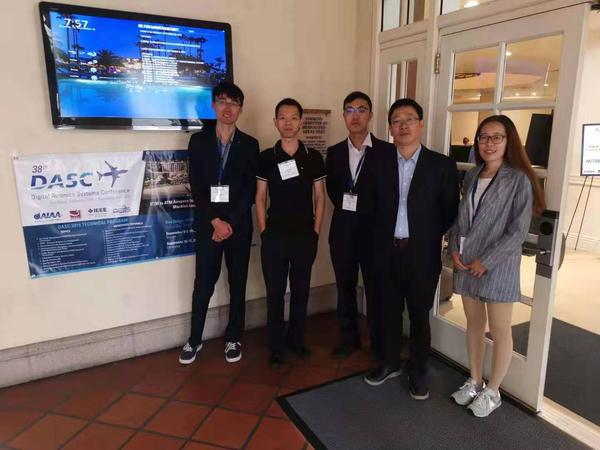 During the meeting, the AAII team successfully completed the oral presentation of 7 papers, and listened to many reports according to their personal interests, and learned about the research trends in the international frontier. In addition, Professor Xiao Gang also communicated with the conference sponsors and many relevant scientific research institutions, and established a good relationship with them.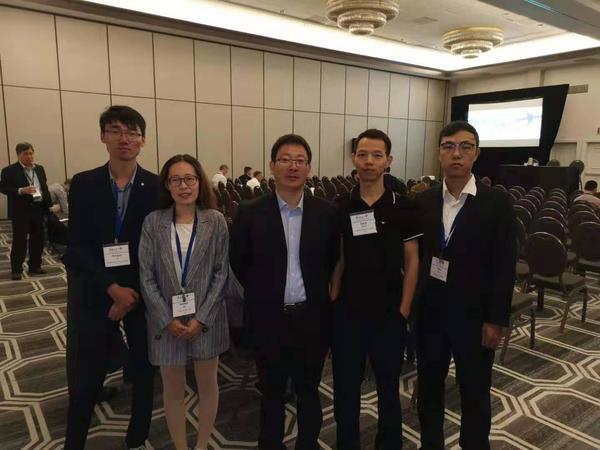 The participants returned to China on September 13. For them, this trip to the United States has increased insights,broadened their horizons, expanded their thinking, and learned about the dynamics of academic frontiers. It is very valuable and meaningful.
the 38th AIAA/IEEE Digital Avionics SystemsConference (DASC), is the preeminent R&D Conference in the field of digitalavionics offered by its two most distinguished professional societies, theDigital Avionics Technical Committee (DATC) of the American Institute ofAeronautics and Astronautics (AIAA) and the Aerospace and Electronic SystemsSociety (AESS) of the Institute of Electrical and Electronics Engineers (IEEE).