From November 22nd to November 24th, the"Third Information Frontier on Information Perception and Fusion" was held in Zhangzhou City, Fujian Province, sponsored by the Information Fusion Branch of the China Association of Aeronautics and Astronautics and the China Engineering Information and Electronic Engineering Department, and undertaken by Fujian Minnan Normal University.
The forum focuses on the latest developments in information perception and fusion theory, exploring cross-infiltration with knowledge fields such as intelligence and network science, and presents the achievements in new application fields such as national defense, health care and meteorology, so as to provide a high-level exchange and cooperation platform for researchers.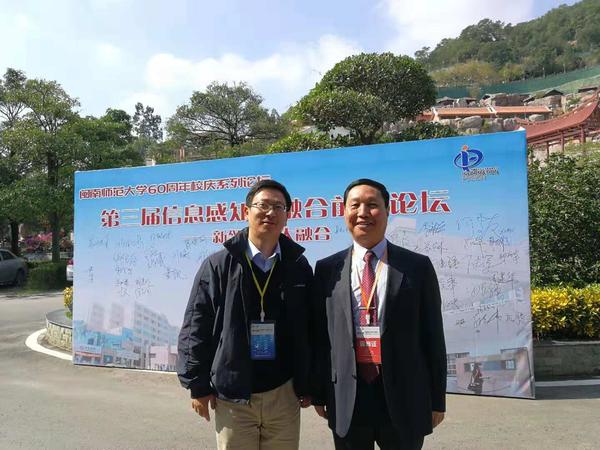 The forum invited Academician Gao Wen, Academician Ding Wenhua, and Academician Lu Jianhua to bring wonderful reportsto the participants. In addition, a group of high-end experts from the United States and Canada were invited to report a total of 8 reports.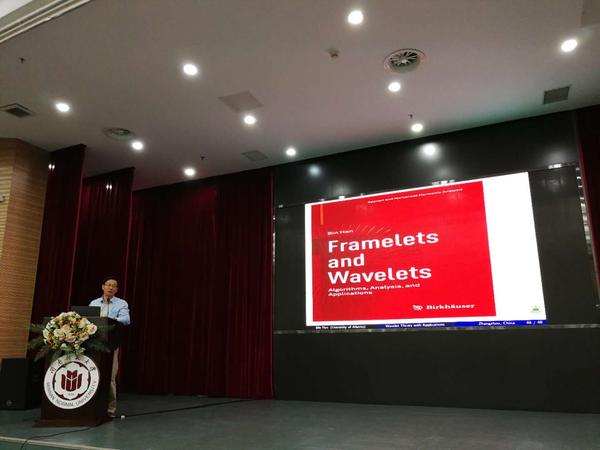 The report is rich in content, including Human Brain Vision System Research, Spatial Information Network Technology, Application Research of Multi-Information Sensing Technology in Industrial Robotics, Framelets and Wavelets: Theory and Application, and Big Data Fragmentation Knowledge Fusion Research and Engineering Application. Etc., involving a wide range of fields,from the latest advances in the study of basic theoretical research to engineering applications for cutting-edge technological innovation. ProfessorXiao Gang presided over the forum report on the afternoon of the 23rd. AAIIdoctoral student Liu Xiaoqin and Ye Ping participated in the forum.